Closelink: Million euro funding for maritime start-up from Hamburg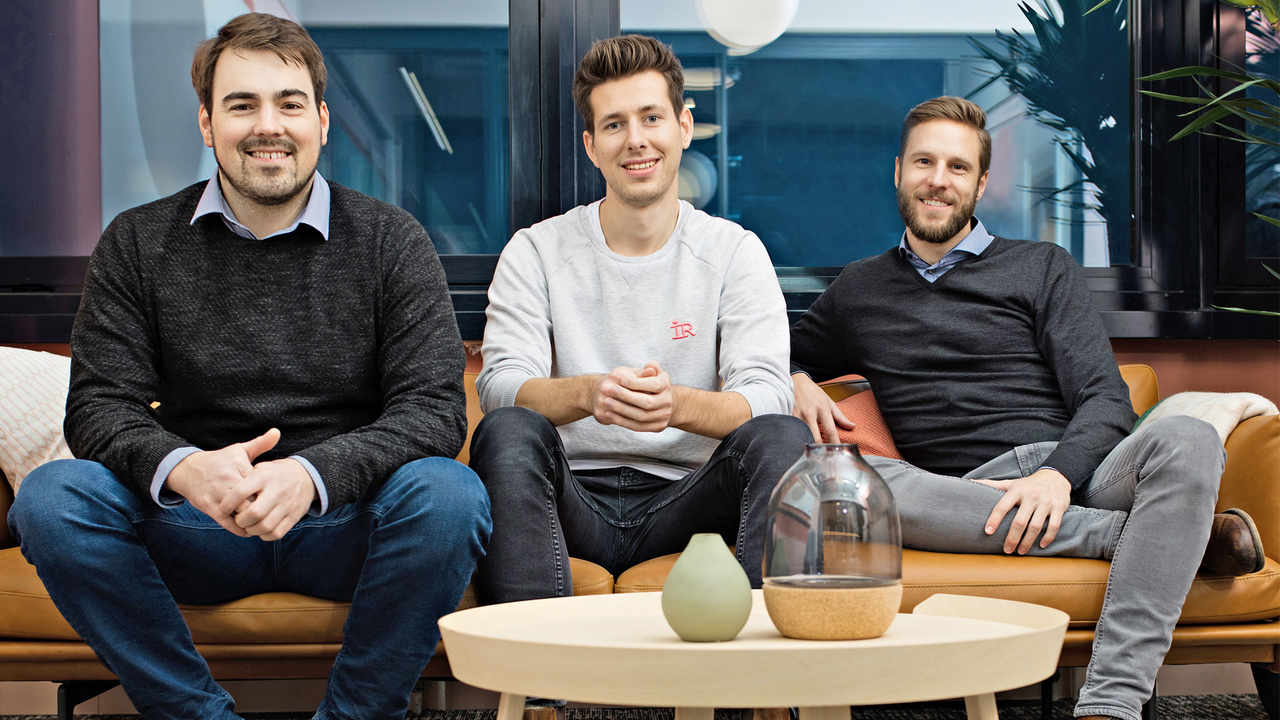 Hamburg, 21st May 2019. It is running smoothly for the three founders of Closelink, Philippe Lavarde, Eike Lawatsch and Tobias Schumacher. In a second funding round, the trio just raised one million euro of fresh capital to further advance their digital platform for marine lubricants. "The maritime industry is still in a relatively early stage of digitisation", says founder and CEO Lavarde, who has six years of experience in the marine lubricants market. "But there is a growing interest in intelligent platform solutions that can make operational ship management more efficient and help reduce operating costs significantly. With the raised capital, we want to continue to expand Closelink's service offering and drive global expansion over the next 18 months."
Digital solution for marine lubricants: Make procurement more efficient, transparent and cheaper
Closelink is among the first start-ups involved in digitising the maritime industry. In a first step, the platform concentrates on one of the leading cost drivers in the industry, the so-called marine lubricants. The engine of a modern container ship consumes up to 100 tonnes of lubricants per year, in addition to 20 different lubricants and greases for the entire ship operations. With a global market for marine lubricants currently estimated at $ 6 billion a year, next to fuel, lubricants are one of the largest cost categories.
So far, the procurement of such lubricating oils usually runs by individually negotiated framework contracts in which ports and prices are agreed on in advance between shipping companies and individual suppliers. Despite the fact that shipping companies started to pool their purchasing power and entered into joint framework agreements with multiple suppliers to ensure global supply at a best possible price, general pricing within the industry remains intransparent. In addition, the increasing amount of contracts and supplying partners increases the workload for the procurement departments in shipping companies. The reason: If a freighter is required to bunker lubricants beyond well negotiated supply ports, availability and prices of the appropriate lubricant are often asked for manually, by phone or by mail. These processes are exhausting, intransparent and expensive.
By using the Closelink purchasing platform, ship managers can now check, compare and digitally process orders with a single mouse click. This includes a check of general product availability and pricing as well as the entire communication with the respective contracted suppliers. This not only works much faster with Closelink. Thanks to transparent comparisons between suppliers and delivery ports, customers can, in many cases, achieve significant cost savings. In some demonstrated cases, savings of up to 30 percent are possible.
More than half of all suppliers and around 300 vessels already on the platform
Through Closelink, shipping companies have access to the world's largest network of marine lubricants suppliers. With more than 60 registered manufacturers, distributors and dealers, more than half of all suppliers are already registered on the purchasing platform offering their products and services. Besides large corporations, regional suppliers have also recognised the advantage of an international distribution platform. They multiply their potential customer base, while shipping companies and technical ship managers gain access to smaller suppliers and the opportunity for better options in remote ports around the world. This is helpful especially for short-term enquiries. Closelink itself remains completely independent, the goal of the platform is full transparency. The platform benefits from annual user fees of € 500 per vessel and a staggered transaction fee for new business generated via the platform.
Among shipping companies, the word of an advantageous digital platform gets around. Following the official launch of Closelink in March 2018, around 300 vessels are already using the platform for their procurement of marine lubricants.
Target for 2019: Customer growth and expansion of functionalities
By investing the recently raised capital, the founders led by CEO Philippe Lavarde will above all drive growth of the platform, focusing clearly on shipping companies and technical ship managers. The team behind Closelink will also continue to work on adding major platform functionalities. For instance, together with a Hamburg based customer, they are currently developing an algorithm that can predict, more reliably than done today, lubricant consumption and future needs of a vessel's main and auxiliary engines. The goal is to further automate the procurement process, to better plan bunker ports and dates and to further optimize overal spendings.
The group of investors of the current round include Ricardo.de co-founder Stefan Wiskemann, the Next Logistics Accelerator and maritime early-stage investor TecPier. A first round of financing took place in November 2017. Lavarde: "Not only financial support was important to us when selecting investors. We also concentrated on and were able to partner up with experienced experts that will support us in terms of operations and provide us with a broad and hetereogenous network. With our strong partners, we see ourselves well positioned for the next stage of growth."
About Closelink
Closelink is an independent online platform for marine lubricants. The founders Philippe Lavarde, Eike Lawatsch and Tobias Schumacher are bringing along extensive industry experience. CEO Philippe Lavarde was trained at BP and spent six years in European sales for marine lubricants. Software engineers Lawatsch and Schumacher were previously involved in setting up the digital platform mytaxi. Closelink, founded in September 2016, won the start-up event of the German Shipowners' Association and the Maritime Cluster Northern Germany in 2018, PitchBlue, and was sponsored by InnoRampUp in Hamburg. (www.closelink.net)
Press contact: Susanne Wiesemann
Tel. +49 40 692123-20. wiesemann@red-robin.de
redRobin. Strategic Public Relations GmbH. Virchowstraße 65b. D-22767 Hamburg
Find out more at https://www.closelink.net/news/closelink-successfully-closes-new-funding-round/